---
"A good show brings in an audience, and creative ads make them stay." This saying was common when TV was the dominant source of recreation, and can be applied to the Internet today. Though the main entertainment medium switched from television to the computer, research on how to make people enjoy watching ads never stopped, and content providers have succeeded in this goal far beyond our expectations.
If you were impressed with our previous article on innovative sitcom commercials from the talent show Produce 101, then you shouldn't miss out on discovering the ads of the annual hit soap opera The Story of Yanxi Palace. The renowned webcast series set a record of an average 130 million views per episode and soon became a national viewing pastime as well as a darling adored by a wide variety of sponsors. Instead of plain and boring ads abruptly popping up during the show, the program's distributor iQiyi (and also its main producer) tailor-designed all the ad copies to match the lines and footage being shown at the time. The ads were also wicked but funny, making them impressively easy to remember and enticing to viewers.
Such unprecedented inventions immediately captured the public's imagination upon the show's airing, and hashtag #jokey pop-ups in Yanxi# hit top trending topics several times. We took five screenshots of the most popular ads circulating around social networking sites, so you can see the eccentric charms of the ads yourself.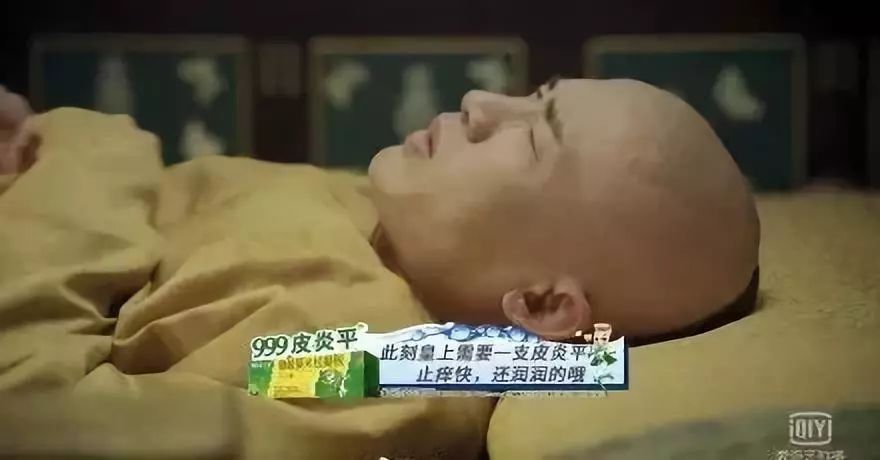 The emperor lies in bed suffering from scabies, with his worried concubines surrounding him. "All his majesty needs is a tube of dermatitis killer! Instant itch relieves with intensive moisturizing," recommends the skin-care drug provider 999 in its sticker ads.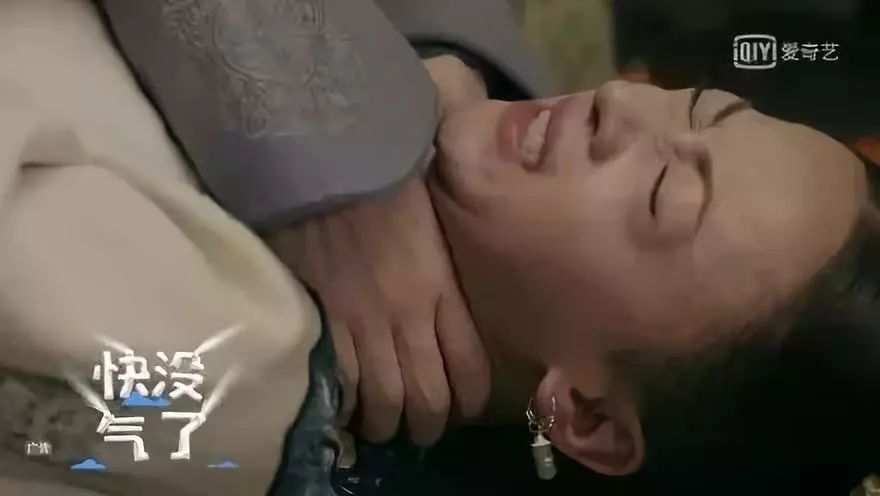 An energy drink ad pops up as the show's heroine suffocates– "Short of breath? We are coming to save you!" Though being assailed by these ads has been described as a "distraction that undermines viewing experience," this weird pop-up gained publicity over social media and spread the popularity of the brand.
Clothes sharing applications joined the campaign as well. The ad in question has a sarcastic tone, telling a notorious concubine, "Be a nice lady PLEASE! Isn't it better to rack your brains in clothes matching than picking on others?"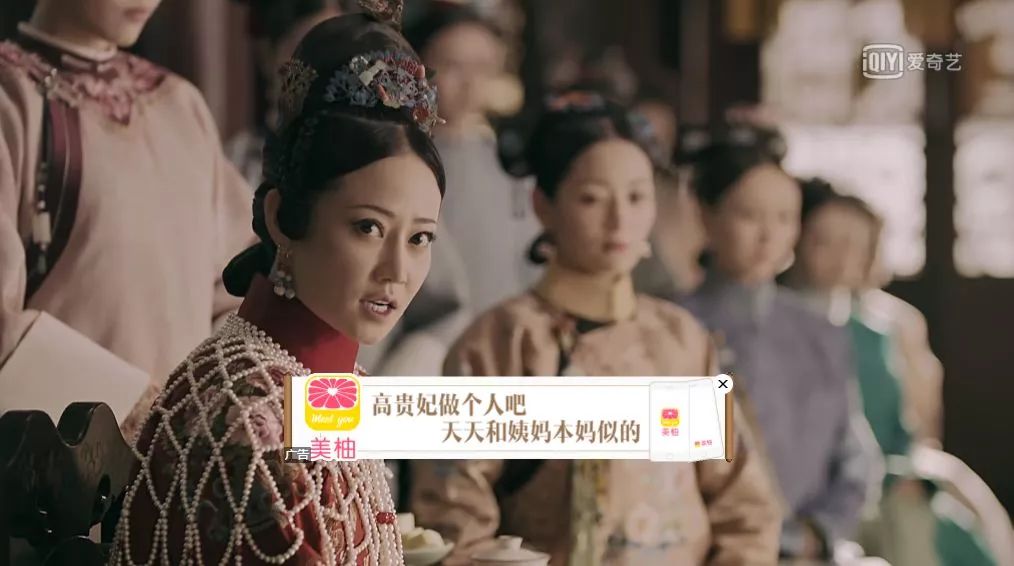 The funniest ad appeared with Noble Consort Gao, the show's villain. She often bullies the weak, and is called an "annoying menstruation" by a psychological app, asking for her to be kinder and to stop being a "daily seen period."
iQiyi, the spearhead of the campaign and the producer behind Yanxi, is positioned as a Chinese Netflix-type entertainment company and is one of the top three online streaming platforms in China. It has made and streamed videos for five years, which developed its sharp insights from consumer feedback on its programs. This experience enabled them to strike a balance between upgrading interaction with users by joining their discussions and advertising products in a friendlier way for better money. The ads usually showed up near the screen bottom for five seconds, which is almost the exact length of time that viewers can finish reading the ad copy text without being annoyed, and then disappear. Stickers and pop-ups can be linked to sponsors' landing pages for in-depth marketing. This new type of presentation draws brands closer to mass audiences by demonstrating resonance with a sense of humor.
iQiyi's quick response to commercial demands is also worth mentioning. Since Yanxi went viral over time, iQiyi flexibly adjusted the originally-planned advertising timeframe to accommodate more sponsor partners and increased the frequency of ads, allowing more advertisers to be squished into every 40-minute-show. As The Story of Yanxi Palace was extended to 80 episodes, the estimated income from selling ad positions was purportedly to be "billions of yuan", which contributed a great deal to iQiyi's 2.4 billion yuan profits in third-quarter advertising revenue.
It's great to see that along with the efforts made to produce high-quality content, iQiyi-like companies are creating new opportunities for brand expression in a user-friendly way. With such rapid development, we shouldn't be surprised to soon see fewer annoying ads and more funny, relatable ads on our computer screens.
---
You may also like